Wednesday 4th February 2009

La Paz will be reforming for 3 shows in Scotland this weekend.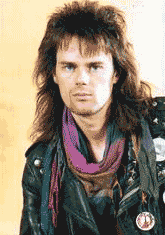 Friday 6th - Zicos, Wishaw - 9pm
Saturday 7th - Rockers, Glasgow - 10pm
Sunday 8th - Behind The Wall, Falkirk - 9pm

All tickets available on the door on the night.
Doogie said "It's been over 10 years since we played together and Chic thought it would be fun to do. I agree. I have had emails from people I have not seen in years who are dusting of the bike jackets and faded denims and are threatening to relive their misspent youths one more time. Cant wait!".
Site content © Doogie White 2009.